&nbsp
How do you improve client satisfaction in an ecommerce via WhatsApp?
Without mobile strategy there's no paradise. I am not the one saying this, this comes from Google, who from the 21st of April will start penalising mobile searches too all pages which don't follow the requirements establishes by them in regard to responsive design. This added to the fact that the amount of online shoppers via smartphone grew a 75% in six monthS, we realise that the reality is that app and mobile tools have become a key instrument on client satisfaction growth. Not talking about WhatsApp within ecommerce would be a true risk.
The digital consumer evolution, being characteristic for its brutal demand and unfaithful nature has changed that companies have on buyers. Now days', speaking about online and offline costumers is becoming increasingly difficult. The consumer uses one or other medium depending on its needs and the available offers and can never be classified as 100% online or 100% offline. 56% of online consumers educated themselves before the purchase, 50% did so online and 30% offline.
Taking in consideration that the online and offline consumer uses all the mediums brought to his attention by the different companies and that smartphone shopping has be rapidly increasing through 2015, many ambition ecommerce are trusting new strategies focused on increasing the value and satisfaction of their clients. An example of this type of actions is the implementation of WhatsApp as a personalised costumer servicer tool.
How to integrate WhatsApp in your ecommerce digital strategy?
With over 500 million users, do you still think that WhatsApp only has personal uses? WhatsApp is a golden opportunity to enrich the digital strategy of an ecommerce as it allows us to create a direct and close relationship with clients allowing us to generate loyalty and engagement.
Far from analysing the most basic functionalities of this app, it also has other tools that companies can use to generate a vertical communication B2C:
Creating of contact lists divided in relation to the needs and problems of your clients
Customer service during the time of the purchase. WhatsApp is the perfect answer to call centres or the virtual chat. This will basically allow you to provide real life costumer attention at the moment of the purchase.
The potential of WhatsApp in ecommerce is massive. I offer you 3 ideas: creating competitions, sending order updates or informing clients about products they might be interested in.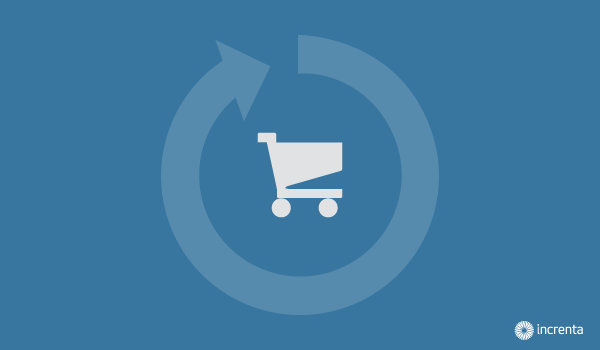 Adolfo Dominguz and Click Recambios are 2 examples of companies that use WhatsApp.
Adolfo Domínguez
The Galician company has taken the step in their customer service, becoming the first national retail company to do so.
Adolfo Dominguez offers different direct contact options to guarantee a personalise service: email sofia@adolfodominguez.com which receives over 10.000 emails, cost free phone number 900 333 717 which gets over 8.500 calls and social media channels (Facebook and Twitter) with around 800 private messages.
Adolfo Dominguez's objective when integrating WhatsApp is to get closer to the younger buyers. The test faze of the new service has been a complete success, attending over 50 requests in two weeks and ending up as a finalist on the eAwards on the categpry of best "eCommerce Costumer Service".
Click Recambios
Click Recambios is a Spanish company specialised on the online sale of automotive replacements, known for its variety of products and its excellent 24h distribution service.
The introduction of WhatsApp in this company aims to offer a completely personalised and comfortable costumer service which has provided the company with a new way of communication based on the trust and peace of mind of the users.
Digital strategies are evolving, but they must always follow a common trend: they must always think about clients first. At Increnta we are conscious that to grow through methods like Inbound Marketing, the first thing is client satisfaction.